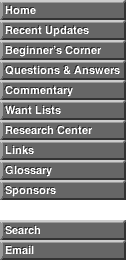 This piece was originally listed in appendix in earlier editions of Judd. It is described as a fabrication made by joining a cast of a Washington bust to a genuine half cent with the head of Liberty ground off.

Judd mentions the host as being an 1804 half cent but the illustrated piece was created using an 1806 half cent. It is likely that the creator of these used whatever half cent was available.

An example, probably the one illustrated in Judd, is in the Massachusetts Historical Society. The illustrated piece was sold in StacksBowers 8/15 ANA sale. A third graded NGCAU50BN and also using an 1906 half cent as a host is ex Magriel-Presidential Coin & Antique Co 12/1989, Partrick-Heritage 4/21. Another may be Parsons (Henry Chapman 6/1914) lot 950.

Photo courtesy of PCGS.