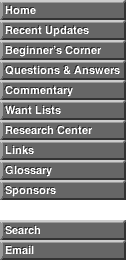 This page consists of items that the U.S. Mint either made or sold as complete sets. Original sets are extremely rare today and are usually found only in museum collections or in real old collections. Those in the Garrett and Eliasberg collections have long since been broken up.

Some of these pages contain multiple images of different sizes and may take some time to open. Please be patient. Also, due to the availability of images, some pages may show photographs of coins struck in different compositions.

The illustrated 1871 copper set above is courtesy of Ira & Larry Goldberg's Coins & Collectibles from their Feb 2003 auction. For more on these sets, click on the "Off Metal Trial Sets" below.