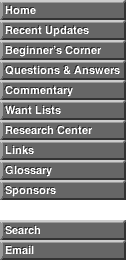 This is believed to be a die alignment setup trial piece of the regular 1838 half dollar dies double struck on a 1798 large cent.

It is unique and is ex Brand (journal id #76664), B.G. Johnson, Ford, Bowers and Ruddy 10/82, Coin Galleries 8/87.

It is important to note that the genuineness of this piece has been questioned. To quote from a Collectors.com forum "What bothers me the most are the obverse stars and reverse lettering, which do not feel right. In fact, it reminded of a counterfeit overstrike so much that I took out my copy of Davignon and lo and behold there on the opposite page from the Brazilian piece is an image of the 1838 in question. Davignon lists the image as courtesy of Jules Reiver and also states that this is a counterfeit overstrike." The piece has not been available for study.

Photo courtesy of PCGS.