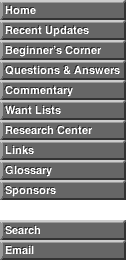 This is a "restrike" made in the late 1860s or early 1870s from the regular die having Liberty incused on the shield. This is Judd's so-called straight date variety.



To my knowledge, no originals were ever made using this reverse die. In fact, I believe that this die was actually finished many years later either in the late 1860s or early 1870s. This appears to be the last use of this obverse die as there is a crescent shaped bulge or clash to the left of Liberty's right arm, as shown below courtesy of PCGS, which does not appear on any other restrikes using this obverse die.




Examples were struck as follows: To see images of virtually all of these, click here.

Silver J80/P87 with apparently 5 known. It's first appearance was in Ed Cogan's 1875 sale of the Col Mendes I. Cohen collection.

1) Witham-Auction 81, Evan-B/M 8/98, Superior 2/05, ANR 6/05, Goldberg 2/06 - PCGS62, cleaned

2) Anderson-Dupont, Stacks 11/54?, Stacks 9/99, Queller-Heritage 1/09 as NGC65, Simpson-Heritage 2/21 - PCGS65

3) Numismatics Ltd 8/74, Bass-B/M 5/99 as PCGS63, Simpson, Heritage 8/10 - NGC63

4) Stack's 76 ANA, Crouch-Superior 6/77, Auction 90 as PCGS63, Heritage 2/91, Goldberg 9/10, David Lawrence 8/27/2017 online auction, Goldberg 6/18 - NGC64 with dark spot under 2nd 8 in date.

5) Kagin's 4/67 lot 347 described as being struck on an 1857 seated half dollar. It realized an incredible $16,000 !

Copper J81/P88 with the following 8 believed to exist. Its first auction appearance was in Haseltine's February 1877 sale.

1) Mitchelson-CSL

2) Parmelee (NY Coin & Stamp 6/1890, lot 37), Reed-Durham Museum

3) Stacks - SI

4) Witham-Auction 81, Queller-Heritage 1/09 as NGC64BN - PCGS63BN

5) Numismatics Ltd 8/74, Bass-B/M 5/99 as PCGS64BN, Heritage 8/01 ANA as NGC66BN, Simpson-Heritage 9/20, Atherton-Heritage 5/23 - PCGS67BN

6) P. Kagin, Heritage 8/10 ANA, PCGS64BN, doublestruck, to view click here.

7) Goldberg 9/17 - PCGS64RB

8) Hughes 7/80, possibly same as last.

A uniface hub splasher of the eagle, struck in copper, JA1838-4/P3058, is in the Smithsonian.

Photo courtesy of Superior.