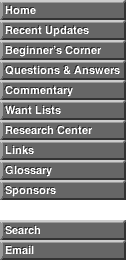 The Longacre design. Very little is known regarding why this pattern was created.



Examples were struck as follows:

Gold J661/P734 with 4 known.

1) Mitchelson-Connecticut State Library - gem proof.

2) Woodin, Newcomer, Boyd, Judd, Wilkison, Paramount, Auction '84, Auction '87, Auction '88, Auction '90 as NGC63, Heritage 1/07 FUN, Rodgers - PCGS65

3) Kosoff in the early 1940s, Wilkison, Paramount, Auction 79, B/R 7/81 ANA - PCGS65

4) Col Green ?, Farouk, Heritage 1/99 FUN, Heritage 8/99 ANA as PCGS65 - PCGS66

One of the last 2 is ex southern collection as NGC65, Simpson.

The first sales occurrence for one of these was as lot 456 1/2 in Mason & Company's 6 /1870 sale where the lot was passed. One of these is ex Woodside, Chapman's M.A. Brown sale, Virgil Brand (journal id #17022), Horace Brand and another is ex Colonel Green and appears as part of the Stacks photographic library of his collection. One of these was offered in the April 1949 and July-Aug 1951 editions of Numismatic Gallery Monthly.

Copper J662/P735 with about a dozen known several of which have been gilted.

Aluminum J663/P736 also with about a dozen known.

Examples struck in copper from a second obverse die with a high date are also known as J662/P737 with the following 2 known.

1) Paramount, M. Rush

2) Dibello-Stacks 5/70, Bass, HWBRF-Heritage 1/23 FUN - PCGS63, gilt

Although listed second in Pollock, this die is probably the first one created by Longacre.

To see both obverse dies side by side, click here.

This obverse design was repeated in 1869 with the regular obverse as J779-J780/P864-P865.

Photo courtesy of Heritage.