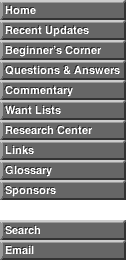 These are supposed to be regular die trials pieces of the 1834 Classic Head half eagle struck in copper but are, in reality, believed to be cast counterfeits.

Examples are known as follows with pedigrees revised courtesy of David Davis:

Reeded edge J51A/P52 which is believed to be unique. It is ex Mickley, Fewsmith, Bangs & Co April 1876, W.J. Jenks. Much later it appeared as lot 446 in Mehl's 10/55 sale and more recently as lot 1610 in Superior's 2/91 sale and finally as lot 691 in Superior's 5/91 sale.

Plain edge J51/P53 with 2 seen including the Hughes 7/80 sale piece and the other being the Seavey (1873 Descriptive Catalog lot 854), Parmelee (lot 23), Byron Reed coin now in the Durham Museum.

Again, no genuine example is confirmed to exist.

Photo courtesy of Dave Davis and Rory Rea.