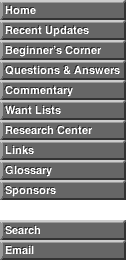 This is a copper die trial of the 1797 half eagle. This is believed to be a true die trial and not a coin struck for sale to collectors. The fact that it was defaced to prevent its gold plating further strengthens the argument surrounding this.

The pattern itself is unique and was struck from Breen's obverse 12, the one with 16 stars on the obverse, combined with a reverse that was originally unknown. It only has 2 berries in the wreath, one outside near the bottom of the left branch and one inside a little below center of right branch per Breen's 6/75 sale description. This die pair is now listed as Bass/Dannreuther-4.

Since then, only a single example of this die combination in gold has been confirmed ex lot 274 of the 1873 Seavey Descriptive catalog, Parmelee lot 737 where it is plated, Byron Reed-Spink's 10/96 lot 99 and is now in the Harry W. Bass Jr. Research Foundation. To view that piece, click here. It just goes to show you that there is a wealth of information to be found by studying the coins long forgotten in museums.

The die trial is ex Woodside, New Netherlands 9/53, Rothert-Bowers and Ruddy 11/73, Pine Tree 6/75, Bowers and Merena 6/88, Queller, Heritage 1/09.

Pollock mentions it as being ex-Brand and the New Netherlands sale catalog mentions it as being ex Brock, University of Pennsylvania.

Photo courtesy of Heritage.