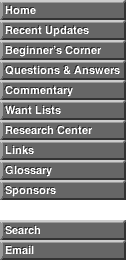 This is the regular dies trial piece struck in copper. These are believed to be true trial pieces, ie, struck to test the dies as opposed to being deliberately struck for sale to collectors as was the case for most off-metals coins struck in the 1860s through the 1880s.

Only one or two examples are known. One described as pierced and plugged with three small dents on the head of Liberty was sold in Hasetine's April 1870 sale of William Idler patterns. An example Mason & Company's June 1870 sale was described as pierced and plugged but with no mention of the defacing is likely the same piece.

An example is in the Frank H. Stewart collection. Its story is below courtesy of the National Park Service.

"Frank Stewart donated a coin collection to the city of Philadelphia in late 1914. The city placed the coins on exhibit in Congress Hall where they remained, probably until around 1950. In that year, the National Park Service by memorandum of agreement with the city of Philadelphia took over management of the buildings on Independence Square (including Congress Hall) and their contents. The Stewart collection was then placed in storage. In August 1969, the 1795 copper half dime went on exhibit in the newly opened U.S. Mint here in Philadelphia. The 1795 copper half dime remains on long term loan from the National Park Service to the U.S. Mint to this day. After 9/11, the Mint closed to the public thereby removing the 1795 copper half dime from general access"

As you can tell from the image, the coin was defaced. Regrettably, the reverse has glue and the inventory number adhered to it. It has been attributed as a Valentine 6 / Logan McCloskey 9.

Photo courtesy of the Independence National Historical Park.