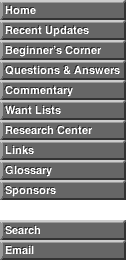 The famous "1907 Rolled Edge with Periods" variety. This used to be J1775 in earlier editions.

Research by Roger Burdette in the Mint archives has discovered that true patterns for this design do exist and they were struck using a hurriedly made edge collar which has 2 large stars at one end of the tri-partite collar as shown below.




2 examples with this edge are in the Smithsonian. It is not known if there are any others.

The others, struck with a new edge collar, were actually struck for circulation and then rejected at the last moment similar to what happened with the famous 1964 Peace dollar and 1974 aluminum cent.

Research by Roger Burdette, that later appeared in the May, 31 2004 edition of Coin World has reconfirmed that 31,500 pieces were struck in September 1907. 31,450 were later melted.

Photo courtesy of Superior.