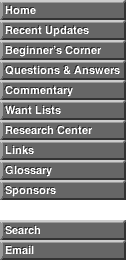 Supposedly, the regular dies trial piece in copper struck from rusted dies. Only 2 or 3 are believed to exist.

Listings for these include the Newcomer inventory in copper, platinum and nickel, Col Green photographic plates, Kosoff's 7/51 Numismatic Monthly house organ, Kagin 11/53, Farouk, 58 ANA, Hydeman, Bolt and Kagin 10/66 and a second example in Kosoff's 7/51 Numismatic Monthly was described as silver plated.

The illustrated piece is clearly not genuine. The stars are not evenly spaced, Liberty's coronet tip is misaligned with the stars, the word Liberty is not properly placed on the coronet, the bead counts in Liberty's hair are wrong and the date numerals are too thin and the 5s are not slanted enough. On the reverse, the lettering is also misspaced especially around the AME of America.

Photo courtesy of Saul Teichman.