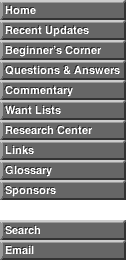 Although described as regular die trial piece in the standard references, these year were deliberately struck for sale to collectors as part of complete aluminum sets.

Only 2 are known as follows:

1) RARCOA 1/73 FUN (described as proof with a few rim marks)?, 1995 ANA - PCGS64

2) Superior 10/90 as PCGS66, Southern collection, Simpson-Heritage 4/21, Heritage 8/22, GreatCollections.com 8/20/23 - NGC67/PCGS67.

Older listings for these 2 pieces include, Gschwend, V. Brand (journal #44172), A. Brand, Boyd (per 7/16/41 B.G. Johnson invoice) and the other ex Woodin, Newcomer. Regrettably, We do not have a good enough plate of the first coin to verify which early pedigree belongs with which piece.

Photo courtesy of PCGS.