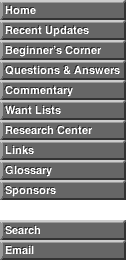 George Morgan's Coiled hair design in aluminum. At least 5 are known including the illustrated example from Sotheby's Browning collection. Prior to this, it was offered in Paramount's June 1975 Rare Coin List #10.

The five known include the following sets. To see images of all of these, click here.

1) Maris, Garrett-JHU, Stacks 3/76, Bass, HWBRF-Heritage 9/22 - PCGS65

2) Woodin 1914 ANS exhibit-Newcomer

3,4) ex Virgil Brand from Adams on 3/13/11 (journal #57098) and Boyd on 1/28/21 (journal #105738)

5) Jackson (U.S Coin 5/13), Elder 2/21

Modern pedigrees for these include:

1) Maris (H.P. Smith, 6/1886), Garrett-JHU, Stacks 3/76, Bass, HWBRF-Heritage 9/22 – PCGS65

2) Paramount (Rare Coin List #10, 6/1975); Jeff Browning; Dallas Bank Collection (Sotheby's and Stack's, 10/2001), southern collection, Simpson, GreatCollections.com 9/24/23 – PCGS64

3) Superior 10/74, B/M 8/95, Superior 8/04 – PCGS65

4) Kagin's 5/78, MARCA 5/90 as PCGS65, Heritage 1/07 – NGC66

5) Jackson (U.S Coin 5/13), McMullin-Elder 2/21, RARCOA 5/69 with roughness near R in GRAMS on the obverse visible on Elder and RARCOA plates

Note: The B/M 3/93, Goldberg 6/00, Proof 60, gilt example weighs 59.1 grains and is thus copper and not aluminum.

For additional information on this and other patterns for international coinage, click here.

It was also part of a goloid set. To view Morgan's set which included this design, click here.

They were also struck in the following metals.

Gold J1660/P1860 with 9 confirmed examples. These were struck from shaved half eagle planchet stock resulting in the coins having striated surfaces.

Copper J1661/P1861 with about a dozen believed to exist.

Photo courtesy of Sotheby's from their Browning sale catalog.