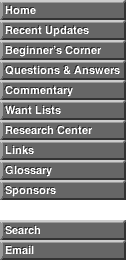 Morgan's coiled hair design in gold, one of 13 confirmed. The planchet stock was rolled such that the gold examples have striated surfaces. These were believed to have been struck from shaved half eagle stock. To see images of all of these, click here.

For additional information on this and other patterns for international coinage, click here.

For some pedigree information click here.

These were offered as part of a set of goloid patterns. To view Morgan's set which included this design, click here. The earliest occurrence was the 1882 George Cogan Sale of the J. Colvin Randall collection, lot 631.

Note: Although many reference works state that there are two examples in the Smithsonian, there is in fact, only one example, the Lilly coin.

They were also struck in the following metals.

J1639/P1839 copper with over a dozen are known.

J1640/P1840 aluminum with 5 confirmed.

J1641/P1841 white metal unique ex Newcomer.

Photo courtesy of Heritage.