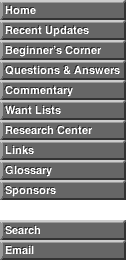 Morgan's second obverse design of this type with pellets between the words in "E Pluribus Unum" combined with his reverse with pellets before and after "Five Dollars". It is unclear if this is a second obverse die or the original die used on J1568-J1569/P1758-P1760 with the pellets added later.



These were struck on thinner and slightly wider 25.5mm vs 21.5mm planchets than the regular issue.

Examples were struck as follows:

Gold J1572/P1761 which is unique and is ex Newcomer, Col Green, Farouk lot 316 and has not been seen since. It is illustrated above from Stacks Col Green photographic library from the set on the Newman Numismatic Portal. For images of this and most of the next, click here.

Copper J1573/P1762 with fewer than a half dozen confirmed several of these have been gilted.

1) Mitchelson-Connecticut State Library, gilt

2) Stacks 8/76 ANA, Sieck-B/R 7/81 ANA, Auction 88, Heritage 1/08 FUN, StacksBowers 8/11 ANA, Simpson-Heritage 11/20 - PCGS66RB, illustrated below

3) Kesselman 8/71, Bass-B/M 5/99 lot 1370, B/M 3/00 lot 2042, Heritage 11/23 – PCGS64BN

4) Superior 12/72, Bass-B/M 5/99 lot 1371, B/M 3/00 lot 2043 – proof 60, gilt




This obverse die was also used on J1573A/P1763 and J1570-J1571/P1764-P1765 and the reverse was also used on J1568/P1758.

A copper obverse die trial JA1878-4/P3461 and a copper reverse die trial, JA1878-3/P3458 are also known.

Photo courtesy of Stacks-Bowers.