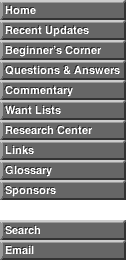 This is one of two 1876 transitional double eagles. This design has the obverse of 1877 with the top of Liberty's diadem centered between stars six and seven combined with the reverse design of 1877 and beyond with 'Dollars' fully spelled out. The obverse dies prior to 1877 have Liberty's coronet virtually touching star seven.

This design in gold is unique and first came to light in the June 1909 Numismatist when J. Haseltine sold the piece to William Woodin. It is unclear whether the piece was originally owned by Idler or Snowden although we suspect the latter. Later owners include Newcomer, Col Green Farouk, Wilkison, Auction 86, Trompeter, southern collection, Simpson collection. It was offered to Boyd by B.G. Johnson for $1500 on a 1/4/44 invoice.

This design was also struck in copper with both a reeded edge J1491/P1644 with the following 5 confirmed. To see available images, click here.

1) Mitchelson, CSL

2) Kreisberg 11/70, Bass, HWBRF-Heritage 8/23 - PCGS65BN

3) RARCOA 73 FUN, Paramount 1974-5 FPLs, Paramount 5/76, Paramount 4/77, ANR 6/06 - NGC65BN

4) Farouk, Crouch-Superior 6/77, Heritage 7/08 ANA, Heritage 1/11 FUN as PCGS62BN, Simpson-Heritage 1/24 FUN - PCGS63BN

5) Stacks 76 ANA

And plain edge J1492/P1645. The plain edge coin was struck from a different obverse die with the date closer to Liberty's neck. It is likely that this die was actually made first, and then was rejected after seeing this trial strike. Its pedigree is below.

ex Col Green, Boyd (BGJ 1/4/44 invoice $150), Farouk, Kreisberg-Schulman 2/60, Kagin's 11/64, RARCOA 5/71, HIM 11/82, 1995 ANA, Heritage 1/04, Superior 5/06 as PCGS64, Simpson-Heritage 1/24 FUN - PCGS63 gilt.

Photo courtesy of Heritage.