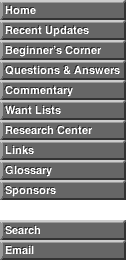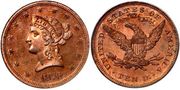 Although these are described as regular die trial pieces in the standard references, it is more likely they were deliberately struck for sale to collectors as part of complete off-metal sets.

Only 3 or 4 are believed to exist including at least one which has been gilt.

Judd lists these in aluminum J1487 but these are not confirmed to exist.

Photo courtesy of American Numismatic Rarities.