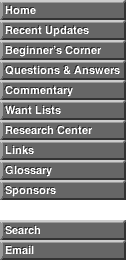 The popular "Liberty at the Seashore" obverse combined with the regular type 2 Trade Dollar reverse without the berry on the olive sprig under the eagle's talon. It is similar to the 1875 design J1426-J1429/P1569-P1572.

Examples were struck as follows: To see images of all of these, click here.

Silver J1474/P1625 with only 2 struck as follows:

1) Woodin, Newcomer, Col Green, Boyd, Farouk, Judd, Kosoff-B/M 11/85, ANR 9/03, southern collection, Simpson - NGC64

2) Woodin, Granberg, Heritage 1/07 - PCGS63.

Copper J1475/P1626 with only 3 confirmed as follows:

1) Superior 1/90 - PCGS64BN

2) Bass-B/M 5/99, Heritage 1/07, Simpson collection - PCGS65RB

3) Christensen 9/80 - Wyoming collection

These probably account for the Farouk, Vickery-72 ANA and Anderson-Dupont examples.

Photo courtesy of American Numismatic Rarities.