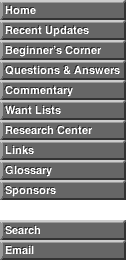 William Barber's sailors head design. It was also used on 20 cent and eagle patterns of 1875, dollar patterns of 1876 and in 1877 on dime, quarter, half dollar and dollar patterns. A matching eagle was also created. To view click here.



Specimens exists in the following compositions: For images of all available examples, click here.

J1438/P1581 in gold with 2 known as illustrated below.

1) Woodin, Newcomer, Col Green, Farouk, Wilkison, Auction 84, Trompeter, Heritage 5/05, Simpson collection - PCGS66, illustrated above, click on thumbnail to enlarge

2) Woodin, V. Brand via E. Adams in 1911 (journal #57881), Armin Brand sold 10/12/1944, Farouk, Wilkison, 81 ANA, Southern collection, Simpson-Heritage 8/21, Rodgers - PCGS65.




It is likely that Woodin got these from A.L. Snowden for "returning" the 2 gold half unions to him which were then placed back in the Mint cabinet. For more on that, click here.

J1439/P1582 in copper. About a dozen are known, several of which have been gilted.

J1440/P1583 in aluminum. This is believed to be unique and is ex Boyd-Numismatic Gallery 5/46 Pattern Fixed Price List.

J1440A/P1584 in white metal. This is unique and was originally in the Linderman collection. It was probably deliberately struck on his behalf. It later appeared B/R 11/85 Kosoff sale where it was described as ex-Farouk (there as gilt copper!), porous, nicked and with traces of gilding, later to Heritage 8/23 ANA - PCGS61

Photo courtesy of Heritage.