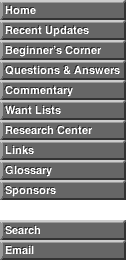 The regular dies trial piece. Those struck in copper and aluminum were deliberately struck for sale to collectors as part of complete off-metal sets. Those struck in white metal or tin, however, are believed to be true trial pieces. The Judd book mentions the following July 11, 1873 letter from Mint Superintendent James Pollock to Mint Director Henry Linderman:

"I send you specimen of trade dollar in tin struck today. We will commence the regular coinage of trade $ in a few hours. The enclosed will give you a tolerably correct idea of the silver dollar."

These pieces are listed as follows:

Copper J1327/P1472 with at least 4 known as follows:

1) RARCOA 5/72 - Wyoming collection.

2) Dr. Vickery, Paramount 72 ANA - Wyoming collection.

3) ANR 1/06, Simpson-Heritage 1/21 - PCGS65BN

4) Heritage 1/10, Wyoming collection - PCGS64BN

Aluminum J1328/P1473 with fewer than 3 confirmed.

White Metal/Tin J1329-J1330/P1474 with over a half dozen known including one in the Connecticut State Library, 2 in a Wyoming collection one ex Simpson-Heritage 11/20 (as J1330) - PCGS64 which is illustrated above and another ex Heritage 2008 ANA and 11/21 - PCGS rims filed.

Photo courtesy of Heritage.