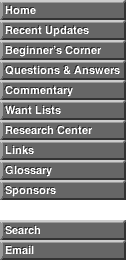 William Barber's "Amazonian" design considered to be one of the most beautiful ever made by the US Mint. This design was issued in sets of the quarter dollar, half dollar and silver dollar in silver as above, copper and aluminum. To view the set, click here.

The Amazonian name dates to the 1890 New York Coin and Stamp auction of the Lorin G. Parmelee collection and was probably given by David Proskey.

The following examples are known with the first 9 representing different examples: To see images of all of these, click here.

1) Doughty, Byron Reed-Durham Museum - ICG65, to view click here.

2) 78 ANA, Sieck-81 ANA, Stacks 6/99, Superior 4/00 FPL, S. Manson 03/01 as NCG64, now PCGS64CAM - possibly the Judd plate coin as it shows the same spot by the 5th star.

3) Bowers and Ruddy 11/76, Bass, HWBRF-Heritage 9/22 - PCGS66

4) Kosoff 11/55, Bergin-Stacks 6/84, Bowers and Merena 9/85, Superior 9/99 (not sold), Teletrade 10/20/99 (not sold), Saul Teichman - NGC64 - Pollock and Red Book plate

5) Ivy 2/84, Superior 10/89, Heritage 2007 ANA, Heritage 1/09 - PCGS64

6) Rothchild-Stacks 10/03, Queller-Heritage 1/09 as NGC66, Simpson collection - PCGS65

7) ANR 7/03 as PCGS65, Simpson collection - PCGS66, illustrated above

8) Simpson-Heritage 9/20 - PCGS65

9) Hughes 1/80, StacksBowers 8/17 ANA - PCGS64

10) Hughes 7/80 listed as J1195 but described as "struck in copper" so this coin may be a J1196 !!

There are also 2 or 3 in complete silver sets which may be additional specimens. It is unclear whether the Olsen, Lohr, Judd and Dibello coins are additional specimens.

Examples were also struck in copper J1196/P1336 and aluminum J1197/P1337.

For additional information on this and the other denominations, click here.

Photo courtesy of American Numismatic Rarities.