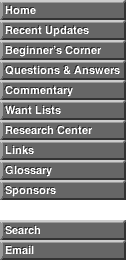 Although these are described as regular die trial pieces in the standard references, it is more likely that these were deliberately struck for sale to collectors as part of complete off-metal sets.

Examples exist in the following combinations:

Copper J1032/P1167 with about a half dozen known.

Aluminum J1033/P1168 with only 3 or fewer believed to exist.

Nickel J1034/P1169 which is probably unique and ex Woodin-1914 ANS exhibit, Newcomer, Farouk, 76 ANA.

Photo courtesy of PCGS.