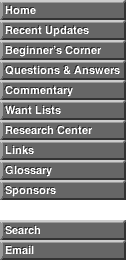 Because of the rarity of circulation strikes of this date, the mint produced 2 different varieties of restrikes over the years.

The first restrike used the reverse of the regular 1836 half cents with a leaf terminating under the left side of the second "S" in "States". About 20 or so are known.

The second restrike used a small berries reverse from 1856 with die file marks over "RICA" of "America". About a half dozen are known two of which were in Mint Director Henry Linderman's personal collection.

The photo of the first restrike is courtesy of Heritage and the second restrike is a scan of the former Byron Reed-Durham Museum coin.